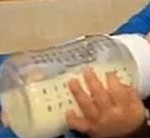 Every day I read the news about hunger in America to select an article or two to feature on our news page. Many of you send me links to articles that have caught your attention so that we can share them with the members of Turkey Club America.
Every now and again, one of those articles sticks in my mind and I just can't put it to one side. There is one particular article that was sent to me about 6 weeks ago and it has haunted me ever since. I even wake up in the night thinking about it. It was entitled 'Hungry Families Admit to Formula Stretching. Better methods needed to identify those without enough to eat, researchers say' 
Although it just reported the results of a clinical study that showed the increase in diseases and under development in food insecure families, what came through loud and clear to me was the anguish of the mother who had to decide to water down her baby's food because there was insufficient formula to last out the month and nowhere to go to get some more.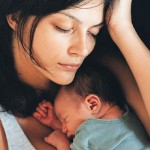 Every day as I visit homeless shelters, food banks and feeding centers I experience all sorts of emotions. Many times our clients are cheerful and thankful that their needs are being met and grateful that somebody cares. Every now and again one is resentful, sometimes angry, often sad. But there is no emotion worse than the distress of a mother who cannot care for her infant child.
I started asking at our food banks about the supply of infant formula and sadly I found that often we didn't have enough to provide for all the demand that was there and often had to turn away mothers who asked.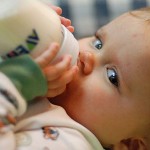 So now we are launching a new program called "Formula for Growth". It is our desire to ensure that wherever there is are hungry babies there will be formula to feed them. Never again do I want to see the tears of the mother who cannot feed her baby nor hear the cries of the malnourished and hungry child. Through this program we are going to try to ensure that all our network food banks and pantries have sufficient baby formula to feed all the children of the families for whom we care
If this report touches your heart like it touched mine and if you would like to be a part of our Formula for Growth, you can do so by joining us at Turkey Club America and giving the cost of just one or two meals a month to feed hungry children, families, seniors and veterans.